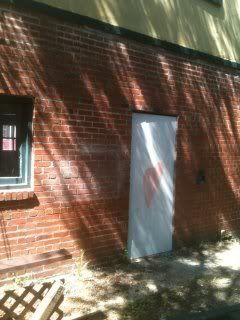 Carriage house door openings are boarded. I bought two sheets of OSB at Carolina and put it on our account. Approximately $7.50 each. Jackie painted and Sam and I installed in the door openings.
Windows still have glass. Keep a watchful eye on this house & its carriage house. I'm sure we'll have to do more.
What a beauty.
Thanks MG for bringing this to our attention.